EV Bullen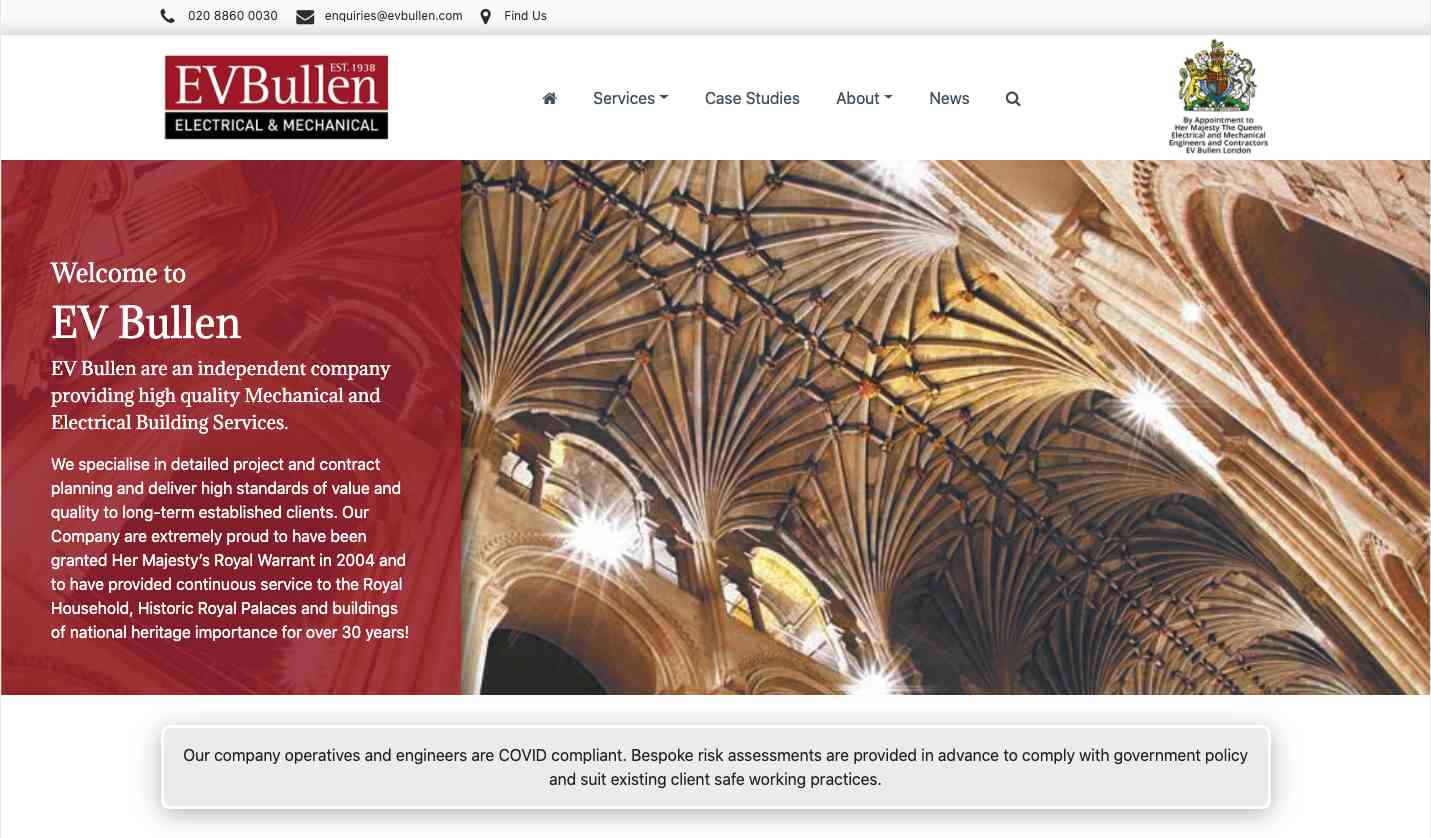 About the client
EV Bullen are an independent company providing high quality Mechanical and Electrical Building Services.
They specialise in detailed project and contract planning and deliver high standards of value and quality to long-term established clients. They are extremely proud to have been granted Her Majesty's Royal Warrant in 2004 and to have provided continuous service to the Royal Household, Historic Royal Palaces and buildings of national heritage importance for over 30 years!
The challenge we faced
Before we started: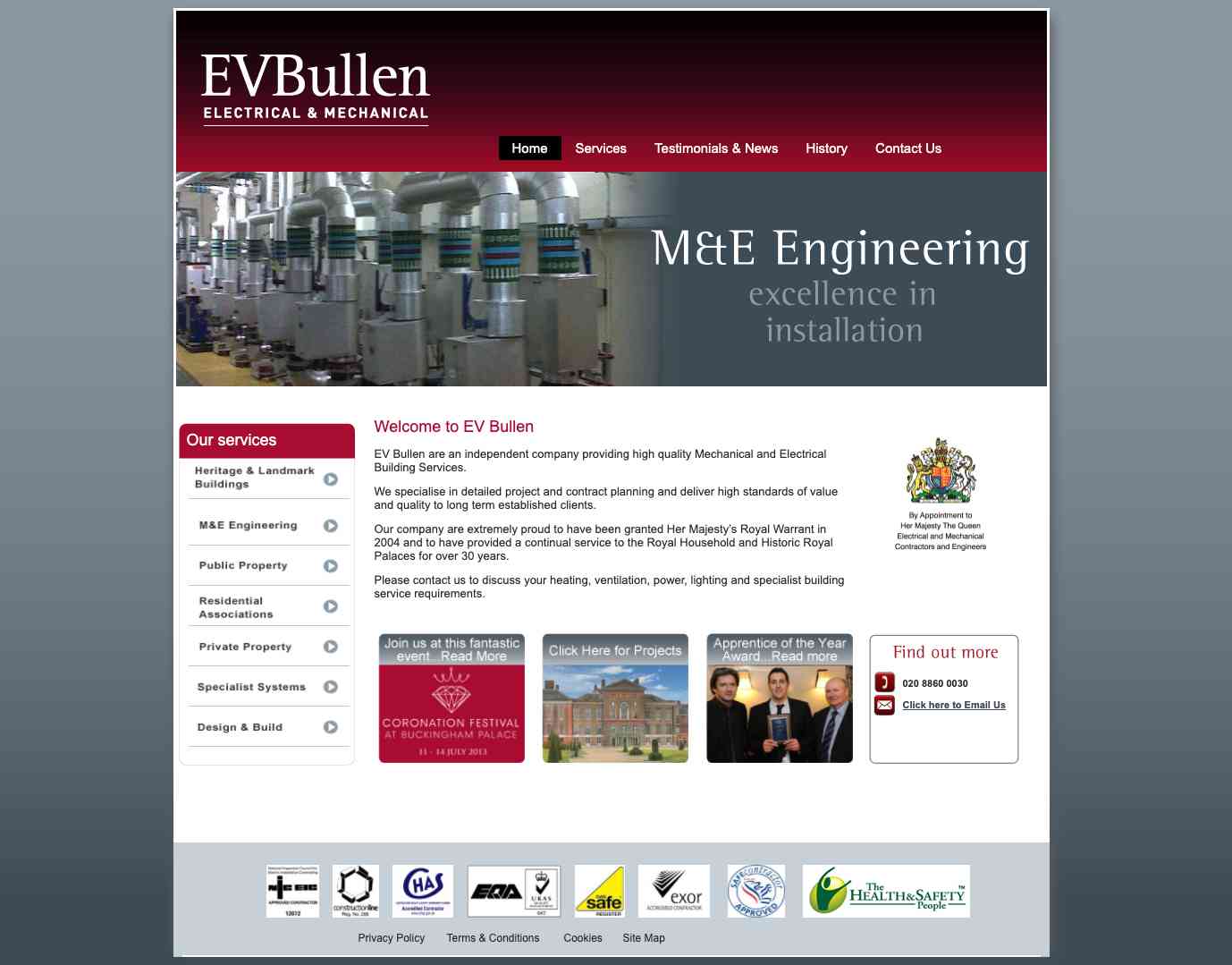 Our thoughts
The website wasn't optimised for mobile delivery, had a stale look and feel and did not showcase the incredible workmanship that EVB provided. It needed to be brought 'bang up to date', be accessible, interesting and informative. There was a need to have it updated easily, without requiring lengthy wait times from developers in order to do so.
This resulted in the following action plan:
Show the level of professionalism that company provides
Make the site easy to navigate
Make the site easy and quick to update
Our proposition
To rebuild the site in a mobile friendly format, add lots of sweeping parallax hero images and convert the design into a CMS friendly implementation.
We achieved that by:
Redesign the site to echo the professional look and feel of other marketing materials.
Display the amazing, rich variety of clientele that EVB have
Implement a fast and secure CMS system to ease updates
EV Bullen - The results speak for themselves:
The Homepage
Why is this better?
Mobile friendly
Beautiful sweeping parallax images
Dynamic areas on Homepage, showing latest projects
Carousels, fed by the sites latest news posts
Swish, modern scrolling client logo area
Case Studies Page
Why is this better?
Always up-to-date - If a new case study is published, it's automatically picked up for all to see
Clean, modern layout
Teaser images draw the viewer in
The Case Study Page
Why is this better?
Stunning panoramic, parallax 'Hero' image
All data on this page is managed by a simple to use, yet powerful CMS back-end
Image 'light box' gallery
Easily found PDF documentation that is a breeze to keep updated.
Why not go and visit the site, to experience it for yourself!
Back to web case studies