The Bo-Peep
About the client
The Bo-Peep is a country pub and restaurant in Kent, housed in a beautiful historic 14th Century building.  It is in a delightful location, close to the M25, yet far away to be very much a country pub.  They have a great food offfering as well as outside seating, so wanted to promote themselves as a relaxing destination, to as many people as possible.  
The challenge we faced
Before we started: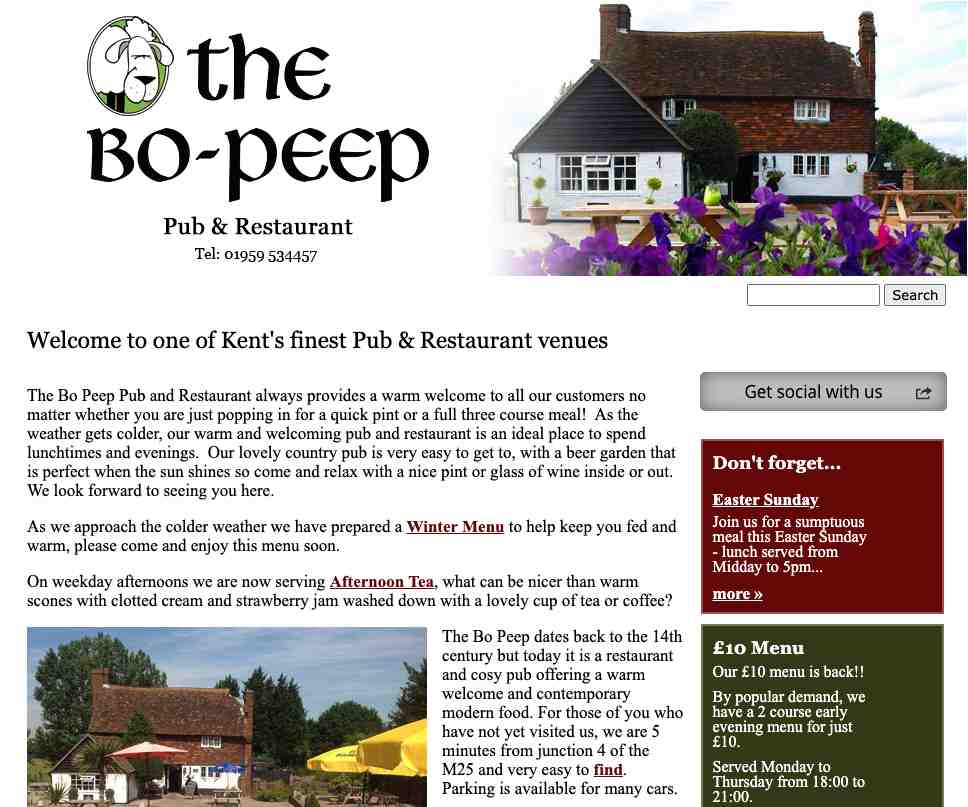 Our thoughts
The website, while not terrible, hadn't had much done to it in many years. It ran on an old, clunky CMS system which really wasn't suited to the job and the original design was created before 'the mobile web' had been invented. A change was badly needed.
This resulted in the following action plan:
Make the site more modern in design
Make the website mobile friendly
Replace ageing and unsuitable CMS system
Use lots of interesting and colourful images
Promote the food offering
Promote events taking place
Our proposition
Redesign the site entirely from the ground up, using large, colourful parallax images and carousels make the site feel vibrant and lively again. Events and news stories should automatically update and be promoted to the homepage to show things are being added all of the time. The site should be mobile friendly and make people want to come back to see what's been added since their last visit.
We achieved that by:
Use engaging graphical effects to interest the customer
Using large, attractive images to engage the customer
Allowing each page to have it's own 'theme background' allowing for things like tablecloths, Xmas decorations or spooky halloween looks to be added easily
Make the site fully mobile accessible
Make the site fast, secure and easily updatable
Make all food menus dynamic, as well as giving a downloadable option
The Bo-Peep - The results speak for themselves:
The Homepage

Why is this better?
Glorious full-screen, sweeping parallax images
Important information area (Covid-19, Reopening, etc.)
Proudly show off Food Hygiene ratings and awards
Interactive gallery for showcasing images and ads
Theme event and News story sections automatically updating when content published
Stunning gallery of images
The opening hours
Why is this better?
Both the drop-down menu and the Opening hours page itself are dynamic - Clearly displaying pertinent information for the day the website is being viewed on.
The dropdown menu shows the opening, food start and end times and closing times, automatically
The menu pages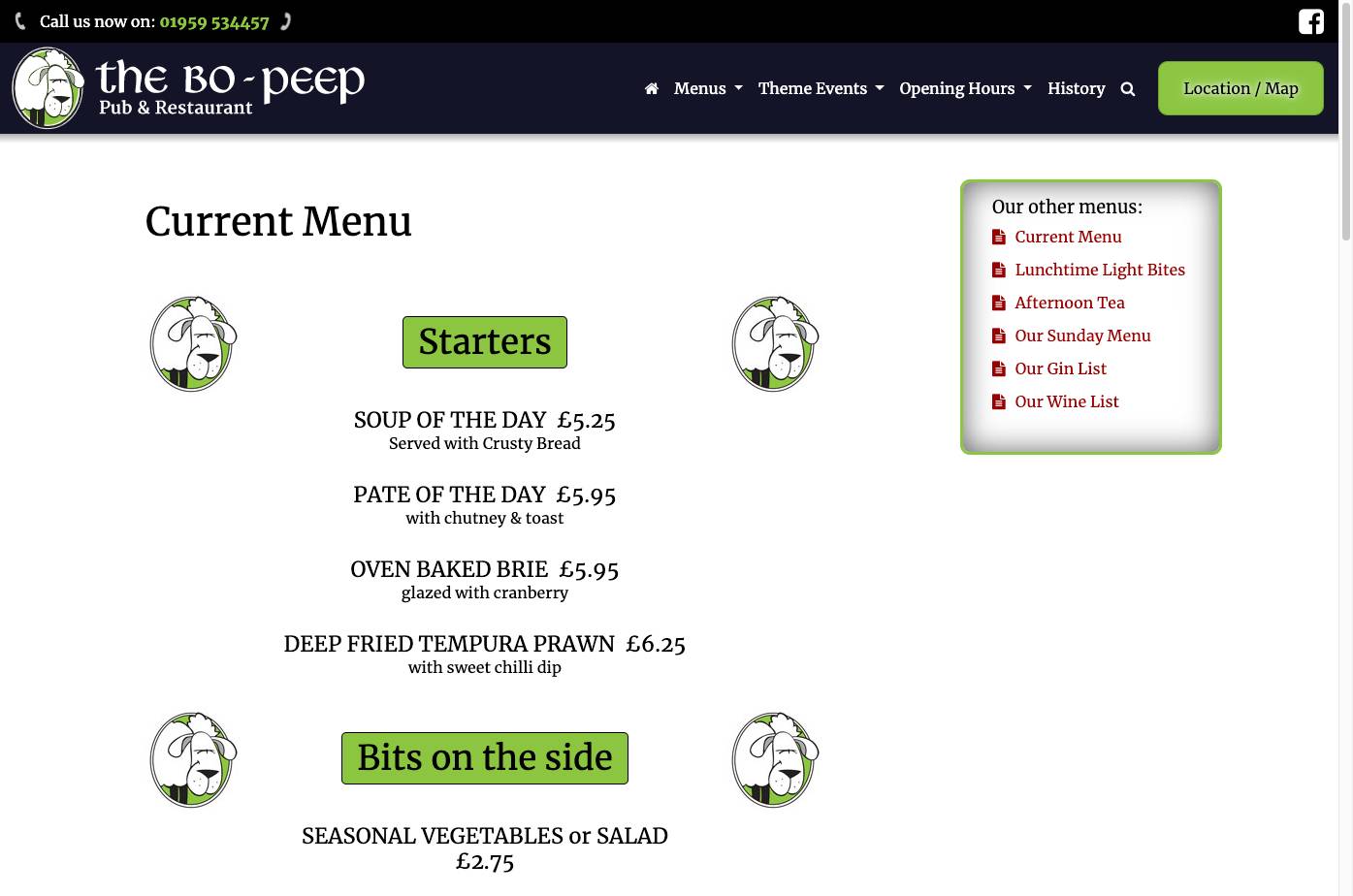 Why is this better?
Each menu page is controlled by the CMS, allowing for publishing/unpublishing of time-critical menus, (Xmas menus for instance)
Each page also allows the menu to be downloaded or saved as a PDF
Why not go and visit the site, to experience it for yourself!
Back to web case studies